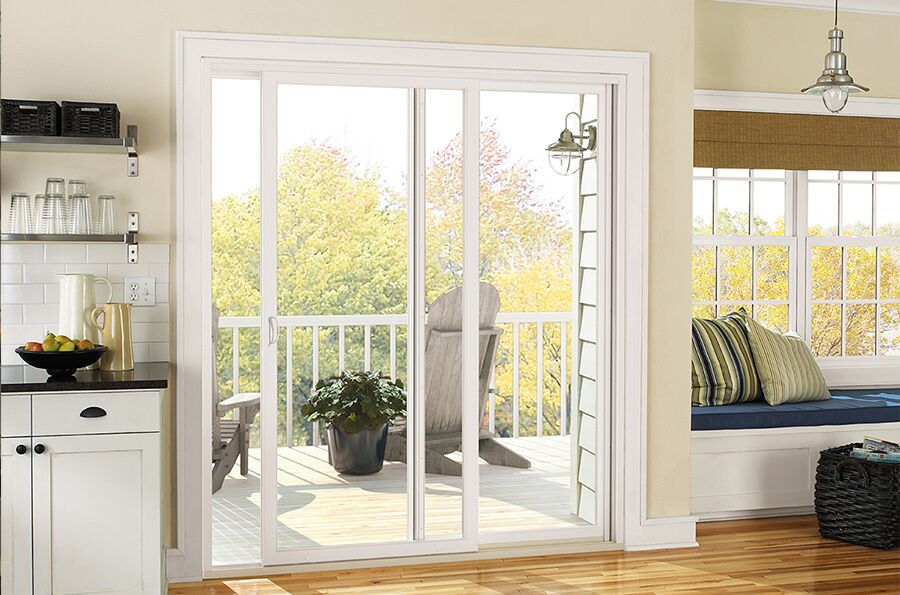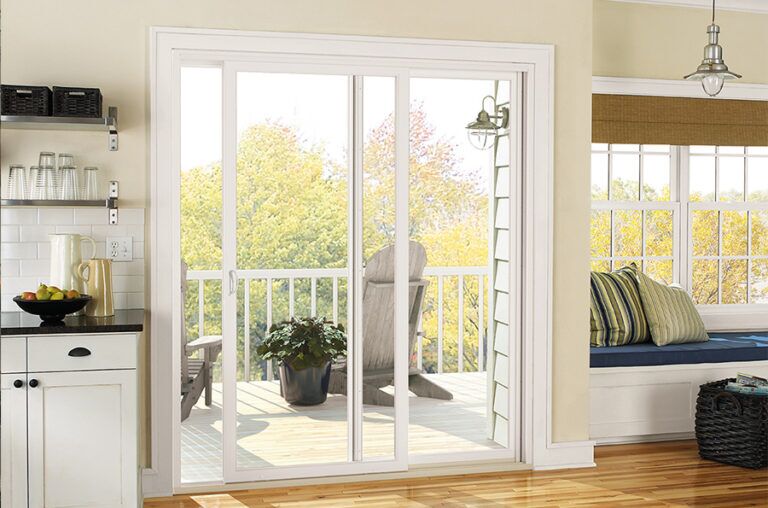 A sliding Patio Door allows you an opportunity for a panoramic outside view while letting the natural sunlight shine through. Canadian Home patio door combines the elegance with beauty, style and superior performance.
Patio Door is not just a door but a seamless transition between the inside to the beauty of the outside.
Features
Glass
Configurations
Features
5 7/8" Mechanical Frame

Welded vinyl sash with steel reinforcement

Multi-chambered vinyl frame to strengthen and provide additional stability and improve overall thermal performance

Optional aluminum sills with your choice of black or clear anodized colour

Dual glazed with 1" overall or triple glazed with 1 3/8" overall glazed available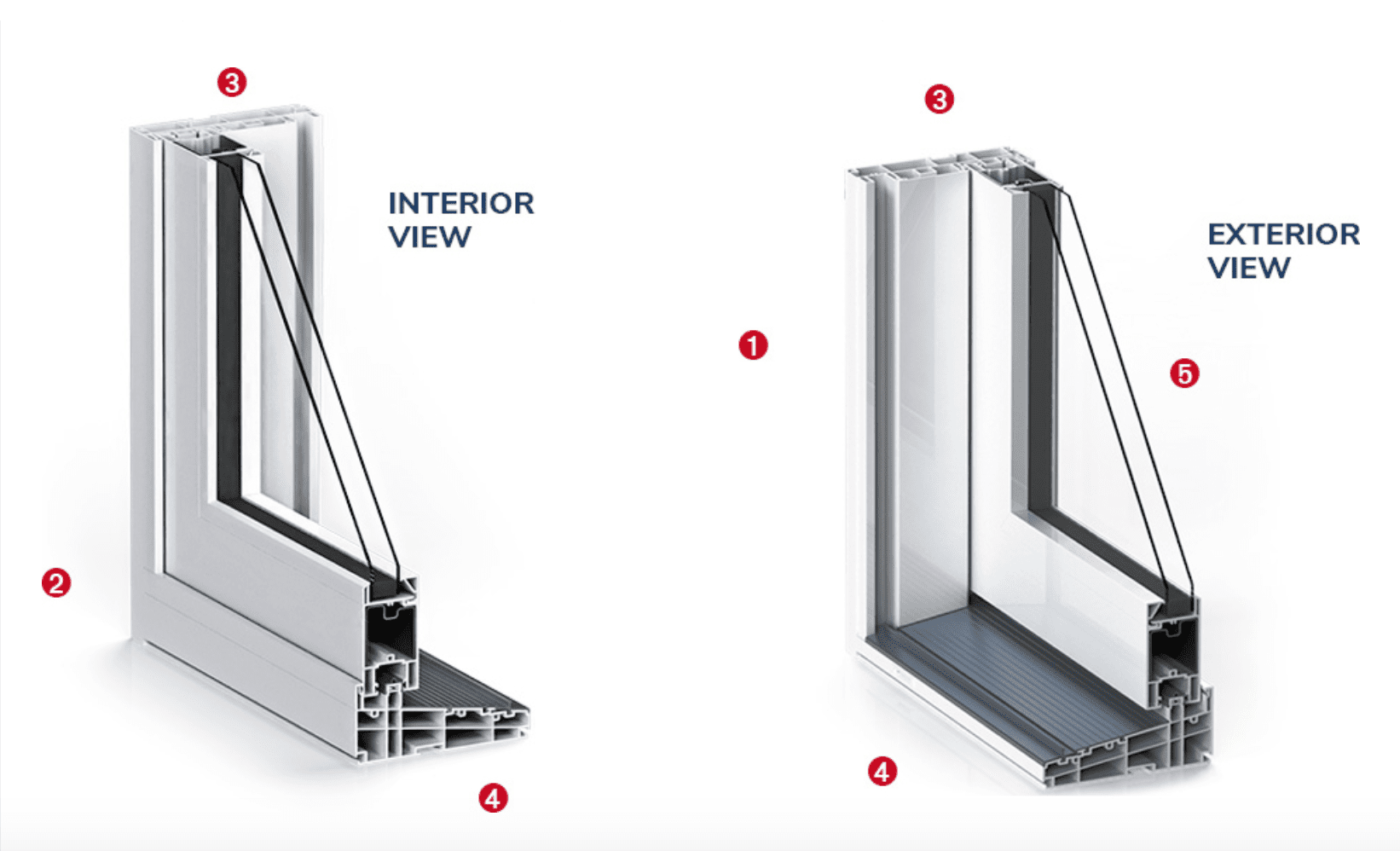 FEATURE UPGRADE

The features you want with the benefits you deserve. Our selection of handles can enhance the look of your door with the added safety and security built into our locking systems.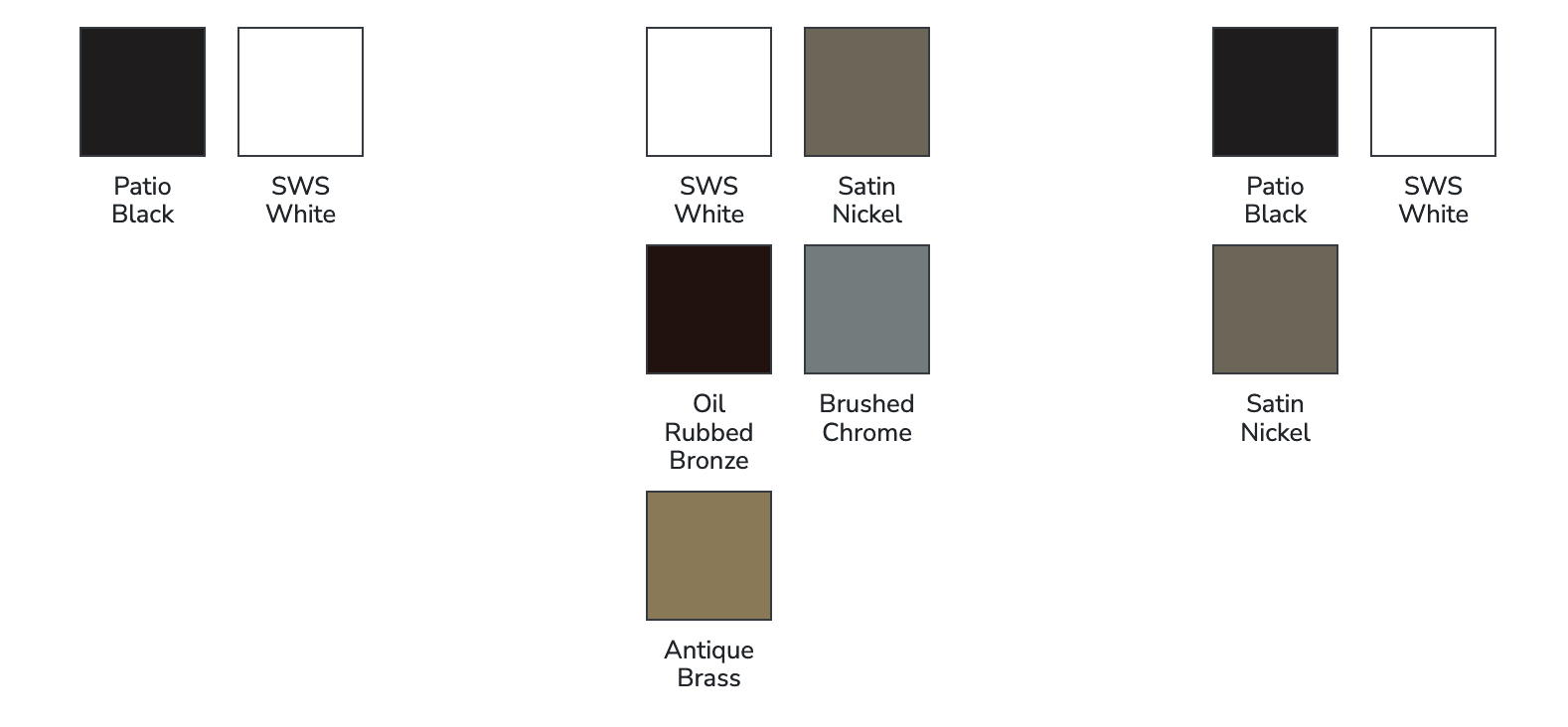 OPTIONS
VWD offers an easy glide patio door system that will open with ease, giving you the option between different rollers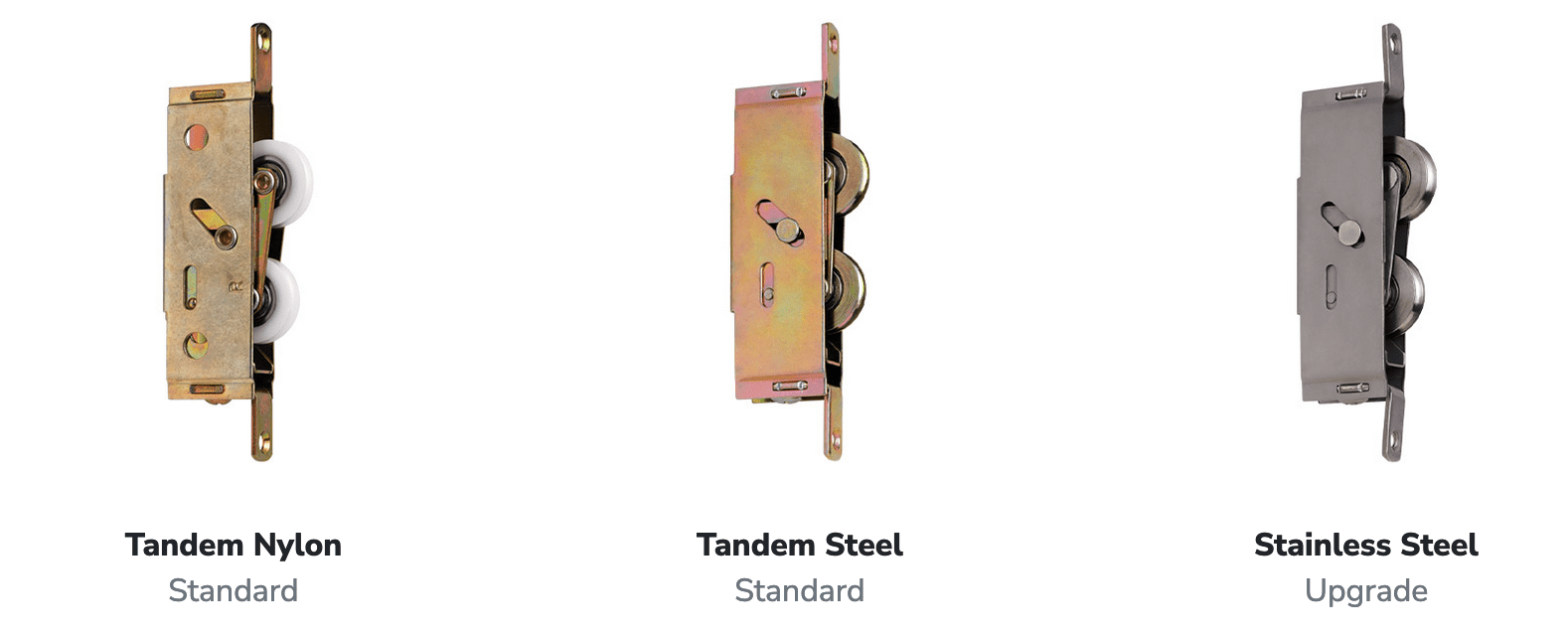 Add safety and security with the installation of one of our locking systems.
MINI BLINDS
Blinds between glass require no dusting
No dusting
No exposed cords – child and pet safe
Sealed glass unit increases energy efficiency
Raise, lower and tilt blinds
Symmetric privacy channels
Streamlined Single Operator Design Top Center
10 year full warranty
Easy operating design
Available in Low E & Clear Glass
Glass
Configurations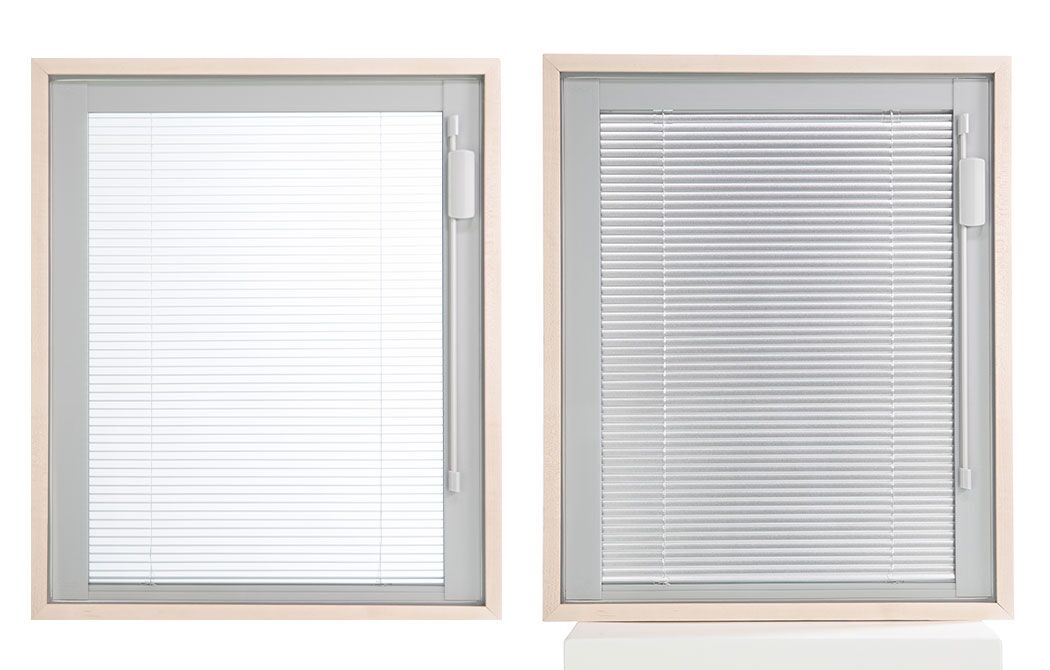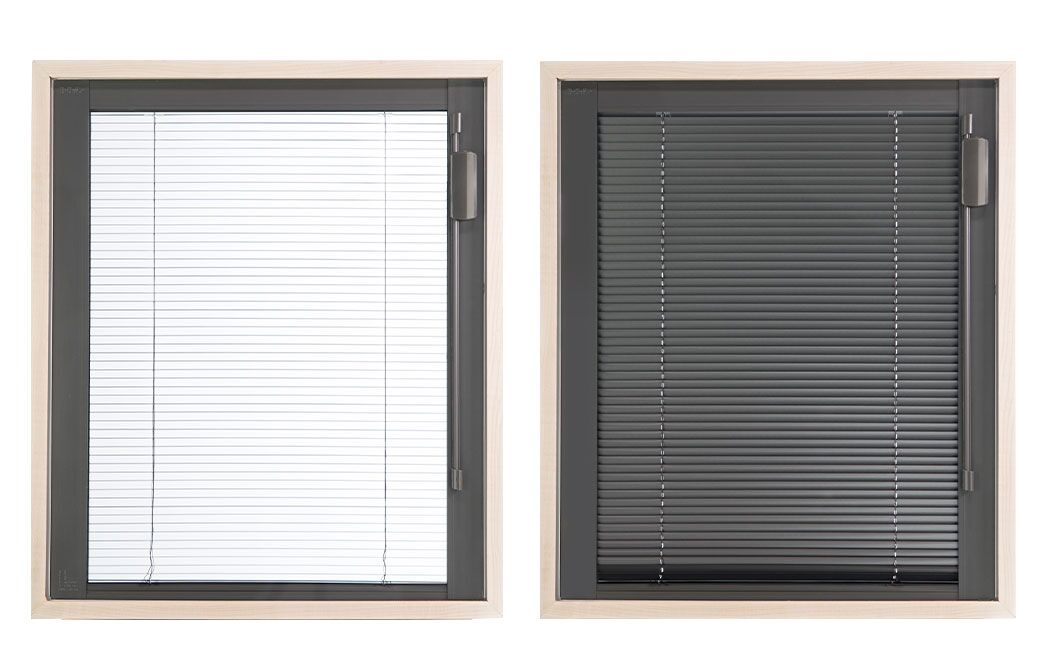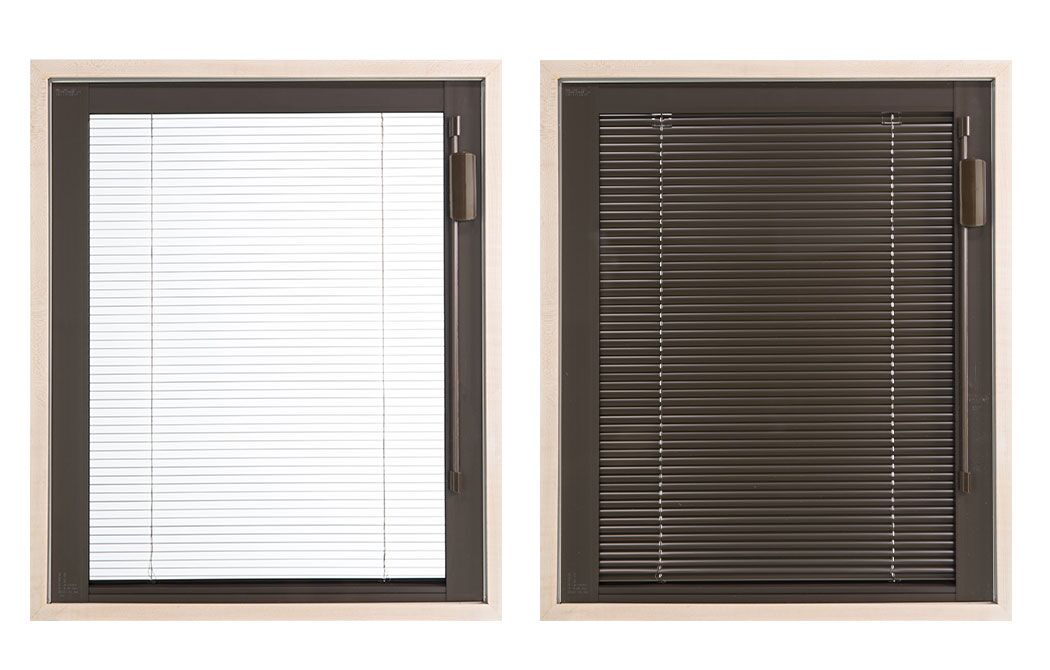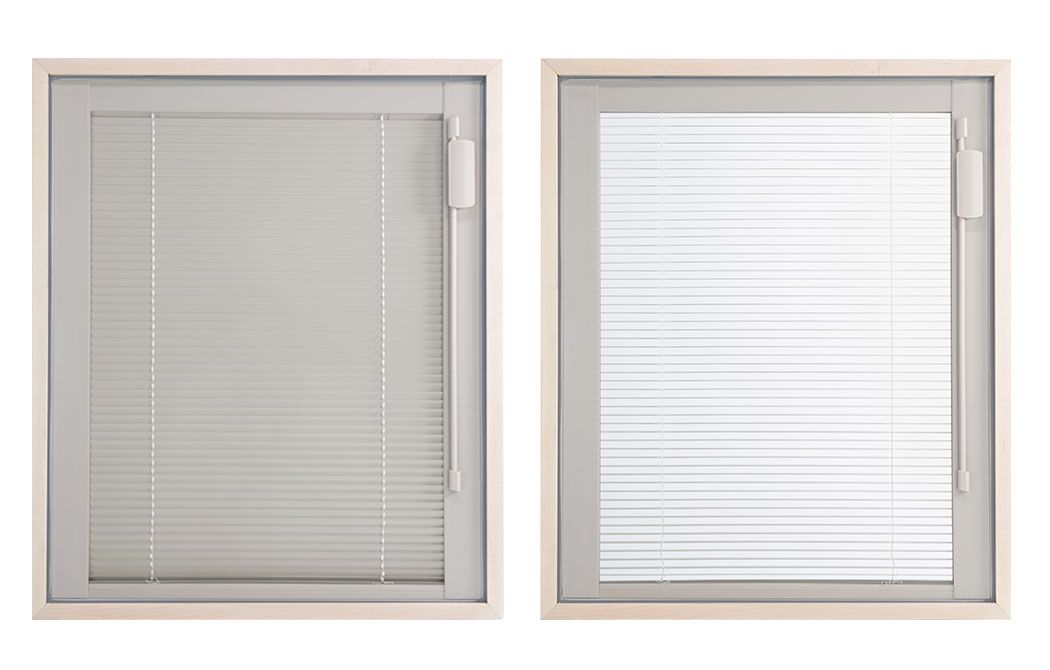 Tips for Choosing Your Exterior Doors Installation
When choosing your exterior doors for your patio or house in general, several options are available. Installation in the Niagara region, including Burlington, Hamilton and Oakville, can give you access to the best sliding and vinyl siding solutions around. Whether going for large double options or something a bit more casual, choosing the right option for your home is a benefit for both aesthetics as well as security. With our help, you can get professional guidance and select the best options for your home. Read on to find out more about how these can be used on your property.
Which Opening Method Works Best for Your Entrance Space
When choosing the right option for your entrances and doorways, you need to consider the space and the style of your home. The space of the entrance will dictate how large and what opening method must be used. Patio options come in in-swing, out-swing and sliding operation styles to accommodate a wide range of needs. In-swing options are the most common in residential spaces and require a decent amount of space inside to open fully and correctly. An out-swing option needs a clear path on the outside of the space to open outwards fully. These often offer more strength against elements and should be considered in windy areas. Sliding options are ideal for letting more natural light into an indoor space while allowing the entrance to be made smaller by an in-swing or out-swing option.
How Much Wall Space You Want to Use
When you replace old installations, you have the opportunity to change the size of the entrance as well to cater to your needs. The new doors do not have to be the same size as the old ones or the same opening style. When dealing with large wall space, having sliding doors along the entire length can greatly benefit the comfort of both indoor and outdoor and give a large opening to the home. For small areas of wall space, a simple, single door can also make the ideal solution for back entrances or entrances to the outdoors.
When looking for exterior doors for installation in your house in the Niagara region, be sure to get in touch with the professionals. Our range of patio options can be ideally suited to your space in Burlington, Hamilton or Oakville. Browse our vinyl siding and sliding options and Contact us today.