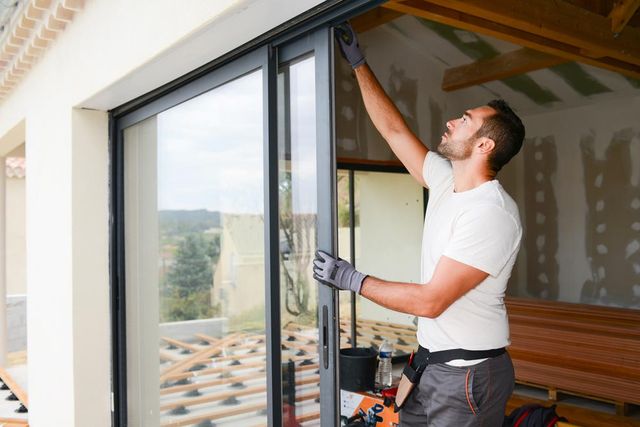 Sliding door installation for your home in Oakville or St. Catharines can increase the value of your home, as well as allow you to change the layout of the space when needed. These wonderfully beautiful doors let in large amounts of natural light and take up far less space, making them ideal for rooms of all sizes. Whether a simple double door design or opting for a wall-length option, there are many ways to increase the comfort and style of your home. Read on to find out more about these services. 
Lateral Movement
One of the ideal functions of these doors is their lateral movement, shifting them along and out of the way rather than swinging in a direction. This makes them a versatile option that can be implemented in various settings as they move in line with the wall they are fitted in. They double up without restricting light or space. This makes these doors ideal for separating areas indoors and creating an open transition between outside and inside. 
No Opening Space
As mentioned previously, these options run in line with the wall they are fitted in. This means that they do not require the space to swing open. This makes them applicable and suited to far more settings and creates the ideal doorway onto a patio or balcony. As these limited spaces are meant to be enjoyed, a door option like this maximizes the space without restricting the ability to go from one area to another. 
Increased Natural Light
Natural light is an element sought after by many. Not only does it have an impact on the amount of power you use at home, but it also creates a warm, comfortable space to enjoy every day. As these sliding door options are often entirely transparent or stylised for privacy, they let in a lot of natural light. Most models are the size of a double door, ensuring that the entire area of the door becomes an inlet for the sun and shine. Other sliding models can open up wider than a double door, maximizing every bit of natural light possible and funnelling it into the home. This is a stunning way to enjoy your home day after day with a warm, inviting space that is flooded with natural light. 
When you have a sliding door installation completed for your home in Oakville or St. Catharines, you can create a warm and inviting space to enjoy every day. Our professionals can assist you in ensuring you find the model perfectly suited to your setting. Contact us today to find out more.