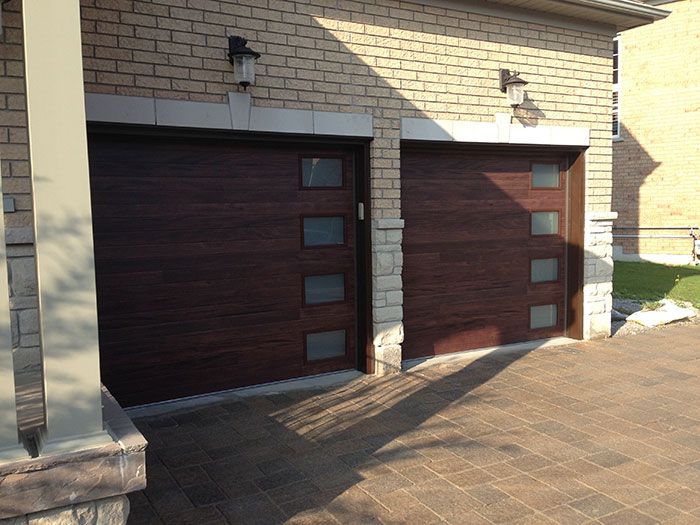 Whether you're buying a new home or you've built one from the ground up, you want elegance, beauty and style to be the first thoughts that come to mind when looking at it. Although some choose to deny it, curb appeal plays a significant role in the desirability of a property. So, when you stand in your front yard, are you overwhelmed with pride or are you unsettled by the appearance of your home?
If you feel the latter, it doesn't have to stay that way. Here at Canadian Home Windows and Doors, we provide top-tier entrance doors in Oakville that help transform your curb appeal and give your home a distinguishable look of luxury and value.
Simply visit our website to view our range of fibreglass and steel entrance doors!
Benefits Of Fibreglass Doors.
Fibreglass is a widely used product across several industries, such as automotive, marine, and aerospace, and for obvious reasons. But how can you benefit from installing fibreglass doors in your home?
Low maintenance – fibreglass is moisture resistant, which means it will not swell, crack, peel or warp under wet weather conditions.
Energy efficiency – fibreglass doors are constructed with an insulating foam that helps regulate your home's temperature. As a result, you can save considerably on energy costs during both the summer and winter seasons.
Protection – as the main entry point to your home, you want a front door that is strong, durable, and resistant to harsh elements.
Variety – fibreglass doors can be made in your preferred colour with optional glass panels to meet your style demands.
Benefits of Steel Doors
Steel is known as a high-performing, durable, and strong material, all of which are characteristics you should be looking for in a front door. Let's take a look at why you should invest in a steel entry door for your home:
Durability – in a high traffic zone like the entrance to your home, you can rest assured your steel door will outlast any other material.
Reliable security – with strength at the forefront, a steel door adds an extra layer of protection and security for your home.
Low cost and maintenance – steel doors are weather-resistant, which means you won't need to worry about re-painting or replacing them often. In addition, they provide long-term value, making them a cost-efficient option.
Choosing the right front door for your home is effortless when you use Canadian Home Windows and Doors, so contact us today to learn more about our entrance doors in Oakville!